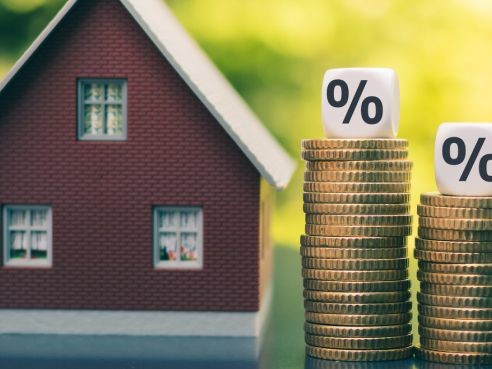 In an ideal world of low housing prices, combined with low mortgage interest rates, it can be simpler to determine how much house you can afford. Today's real estate market that presents skyrocketing housing prices, however, means that the interest rate you pay is extremely important for a number of reasons.
In general, the interest rate you secure will affect the total cost over the lifetime of the mortgage. A mortgage with a fixed interest rate locks in the amount you'll pay in interest for borrowing the money. However, opting for this type of mortgage could wind up costing more at the beginning of the home buying process.
In contrast, an adjustable rate mortgage is one that is tied to the interest rate. Purchasing a home with an adjustable rate mortgage while interest rates are low could make it more affordable. If interest rates rise, however, it's likely that you'll eventually pay more for that loan.
Interest rates on mortgages can have far-reaching effects that go beyond how much you'll pay to purchase a home. They can also shift the entire housing market.
For example, high interest rates are likely to make it harder for people to realize their dreams of homeownership. Paying more monthly, and overall, for a mortgage could price people out of the housing market.
On the other hand, lower interest rates — even during times when home prices are increasing — can prompt people to ramp up their efforts to find a home. This can eventually lead to a further increase in prices and a scarcity of available homes.
Opting for lower interest rates can help offset a home's higher cost. Not only does a lower interest rate mean that it will cost you less to borrow the money over the lifetime of the loan, it can also reduce your monthly mortgage payments.