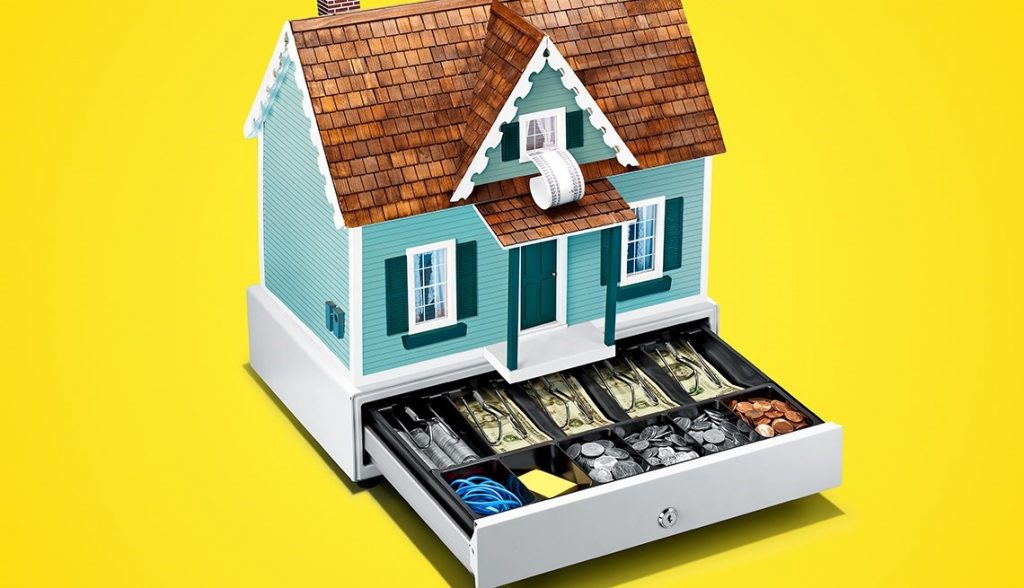 Building up equity in your home could provide you with flexible financial options in the future. A home equity loan or home equity line of credit (HELOC) is a possibility after you've built up at least 20 percent equity. You also typically need to have good credit and a steady, variable source of income in order to qualify.
Advantages of a HELOC
A HELOC works in some ways like a credit card. There is a set amount that you can spend against it, and you'll need to make monthly payments on the balance.
A significant advantage of opting for a HELOC instead of a credit card, though, is that the interest rate for the former is typically better than the latter. This is what makes consolidating high-interest debt into a home equity loan so attractive. You could not only save money on high-interest credit cards, you might also be able to pay down the HELOC more quickly while improving your credit score.
In addition, the interest payments you make on a HELOC could be tax-deductible while the interest you pay on a credit card simply goes to the company. The home equity loan must be used for specific reasons to improve the home in order for you to be able to deduct the interest on your taxes.
HELOC Considerations
If your credit is reasonable and you have a decent income, it can be fairly easy to qualify for many credit cards offered today. In fact, you often don't even have to prove the income.
A HELOC, however, can be more challenging to qualify for. You'll need to document your income and meet the income guidelines set by the company you use.
A credit card is considered unsecured debt since there is no collateral attached to it. With a HELOC, the loan is backed by your home and its value. If you default on the agreement with the lender, your home could be foreclosed on and you might lose it.
The key is to be smart with a HELOC. Use it wisely to pay down high-interest debt and free up more money in your budget. Stay on top of the payments to protect your credit and your home.