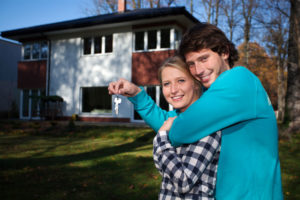 Buying your first home is often challenging, but that does not mean it is impossible. In fact, there are quite a few options that will make it easier to achieve your dream. Here are a few first-time home buyer programs we think are worth considering.
#1. Good Neighbor Next Door
Sponsored by The United States Department of Housing and Urban Development (HUD), the Good Neighbor Next Door (GNND) program allows teachers, firefighters, police officers, and first responders to purchase homes in revitalization areas at half price. The only catch is that you must commit to living in the home for at least 36 months. After that time, you are free to sell your home and keep the profits. In addition, you only need $100 down if you already qualify for any FHA-insured mortgage.
#2. USDA Home Buyers Assistance Program
Perhaps you are longing for a quiet place out in the country. In that case, you may want to consider the U.S. Department of Agriculture's (USDA) assistance program. A USDA-approved loan could allow for 100% financing, provided you meet the income limitations and other guidelines. There is no hard and fast requirement to purchase a farm, but the program does primarily target rural areas.
#3. Fannie Mae or Freddie Mac Mortgages
Fannie Mae and Freddie Mac are the government-sponsored enterprises behind much of the country's home loans. As such, they are often associated with traditional mortgages. However, a little-known fact is that they also offer low down payment options for first-time homebuyers. By working with a local lender affiliated with Fannie or Freddie, you could be eligible for a mortgage that requires as little as three percent down.
#4.  Veteran's Administration (VA) Loans
If you are an active duty service member, veteran, or surviving spouse of a veteran, you could qualify for a mortgage guaranteed by the VA. A VA-guaranteed loan may require little or no down payment, and is typically free from Private Mortgage Insurance (PMI) requirements.  Interest rates on VA-guaranteed loans are often very competitive as well. And if you ever have difficulty making your mortgage payments, you can have a VA representative negotiate new terms with your lender on your behalf.
#5. Section 203(k) "fixer upper" loans
One way to purchase an inexpensive home is to choose a "handyman special." Even so, the problem often becomes having enough money to make repairs. With a 203(k) loan from the Federal Housing Authority (FHA), you can borrow enough money to fix up your property and roll the additional funds into your mortgage. Not only can a 203(k) loan allow you to purchase inexpensive property, but you can often secure such as loan for as little as three percent down.
If you have never owned a home because you thought it was out of your reach, think again. These and many other programs are available to help you achieve your goal while staying within your budget. Now you have no reason not to take the leap and purchase that home you have always dreamed of.