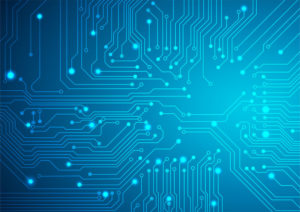 Technology is an incredible thing, and there are things which our electronic devices can do now which our grandparents – or even parents – would have never fathomed to be possible in their lifetimes. For example, if you want to go somewhere – even if that place is across the country – your phone can get you there. It knows where you're heading before you ever leave the driveway and can navigate you around traffic accidents in real time from Florida to California. It will even let you know an estimated time as to when you will arrive.
Artificial intelligence has risen to the level where some may not even know its artificial. It has touched every aspect of our lives in big ways we may not even realize. Now, the mortgage industry is seeing significant changes thanks to AI. Whether these changes will be positive or negative remains to be seen, and industry leaders are split on the decision.
There are still some scant few mortgage and loan companies which utilize physical paperwork and fax machines, but these are few and far between. The age of artificial intelligence is already upon us, and it shows in how much is completed digitally.
Of course, these substantial changes have occurred almost exclusively on the side of the loan officer. For example, artificial intelligence has a big part in preapproval screenings and even the final approval process itself. Programs exist which can throw up red flags on any issues that may need to be addressed. It can also automatically calculate loan payments, what percentage a down payment really is, and what the home's worth is versus the amount of loan a person is seeking to borrow.
Many people are wondering what will happen when the real estate consumers have access to the same type of information. One faucet that experts believe will be key in the process of consumer-related lending information is the Amazon Alexa.
Already, the device has the potential to answer nearly all questions a person asks. It can handle moderately complex tasks, such as creating shopping lists or reminders. All you have to do is get the device's attention and tell it what you want to know or need it to do.
What if, for example, you could ask your Amazon Alexa questions like:
"Hey Alexa, am I receiving the best loan rate?"

"Hey Alexa, how much will I be paying in interest for this specific loan?"

"Hey Alexa, is this the best mortgage available for me, or is there a better one to pursue?"

"Hey Alexa, is this loan rate appropriate based on my credit score?"
This could be the future, and it may not be far away. One day people may simply have to go "Hey Alexa, get me a mortgage," and the task will be as simple as that. Is the world ready for this? Can mortgage consumers handle this kind of accessibility, and what will happen to the lenders if or when this occurs? As of right now, nobody is really sure.