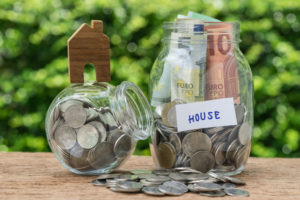 The rates of long-term mortgages in the United States fell once again this week. This follows a trend which has encompassed five of the previous six fiscal weeks. While the drop may not be jaw dropping, it does bring a modicum of relief to those who are currently in the market to purchase a new home.
Although interest rates are dropping, they are still higher than they were at this time in the previous year when they sat at 3.96 percent. Currently, even with the downward trend, rates are sitting at just over four and a half percent. Shorter, 15-year fix rate loans are lower than the previous year – if just barely. Today they sit at 3.99 percent, whereas last year they sat at just over four percent.
Keep in mind this average percentage does not include extra fees (also known as points) which some home owners use to get lower rates.
News Affecting the Housing Market
The big news of the week was that of Trump place tariffs on China, in addition to what was already in place. The implications of this decision are unknown, but many are wondering what this is going to do to the still unsteady economy and, through extension, even more unstable housing market.
While we may be uncertain, many large investors have begun pulling their money in anticipation of drastic decline rates across the board. This, in and of itself, is a bad sign.
There was a small piece of positive financial news in June. A historically high number of individuals quit their jobs in pursuit of better positions which potentially also come with higher paychecks.
More Americans Able to Purchase
Although the economic crisis may be on the mend, many are still feeling it is effects in some ways. During this rough past years Americans were working low-paying jobs that will never afford them homes, especially with the forever-rising interest rates we were seeing.
While some are still stuck in these low-paying jobs, more jobs offering higher income possibilities have opened. This has caused many individuals to quit current jobs in pursuit of better financial health.  
With this upward trend in better paying jobs comes the downwards trend of mortgage rates – or, at times, the consistent rates, which are still better than the continual rise prior. These two together make it possible for more Americans to purchase homes.
The Only Continual Issue
The only major issue still facing Americans is a shortage on homes available for purchase. This is more pronounced in large cities and urban areas like Philadelphia and the District of Columbia, where many must move away just to find a family home.
This is combined with a strange abundance of homes in rural areas with lack of easy access to shopping and other conveniences. People are no longer willing to trade the quiet, traffic-free life for a fifteen or more drive simply to get to a gas station – with much further drives at times to grocery stores, hospitals, and more.