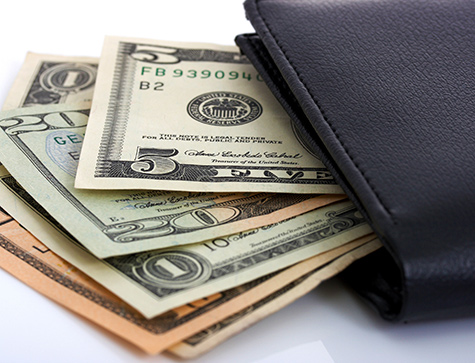 After refinancing a mortgage by means of the cash out refinance option, you will have a lump sum of cash on hand because your new mortgage loan will be for a larger amount than the existing mortgage loan on your home. In most cases, you will be able to spend this cash lump sum in any way you choose; however, it is important to spend it wisely. Below are a few great ways to use this cash lump sum so that you will be able to get the most benefit from it.
Repay Debt
If you have any form of consumer debt, chances are that you will be paying high amounts of interest on it each month – in some cases, as much as 20-25%. Using your cash out refinance option will not only help you save thousands of dollars in interest on your debt over the long term; in most cases, repaying all of your consumer debt will also free up a large portion of your monthly pay check, which will in turn provide your budget with some much-needed breathing room. Having little to no debt will also allow you to save more money each month for future expenses that will need to be covered.
Create an Emergency Fund
Another great way to put your cash out refinance lump sum to good use is to place a few months' worth of expenses into an emergency fund. Most experts recommend that you have between 3 and 6 months' worth of expenses saved so that you don't resort to using credit cards to survive in the event of a job loss or other emergency such as illness, a burst hot water system, vehicle collision or other emergency occurring. Your emergency fund should be kept in an account that is easy enough to access in case of emergency, but not easy enough to access for everyday use.
Home Repairs and Improvement
Your home will be the largest investment purchase you will ever make, so it makes sense to keep it in the best condition possible. Having necessary repairs performed as soon as possible will help prevent them from becoming more serious over time. Maintenance and repair options to consider can include replacing furnaces, air-conditioning units, hot water systems and other appliances if they are more than 10 years old. Other options to consider are giving your home a fresh coat of paint, upgrading electric gate or garage door openers, putting down new tiles or carpets, checking for roof leaks, replacing broken gutters or even replacing outdated bathroom and kitchen fixtures.
Many home owners make the mistake of using their cash out refinance to go on expensive vacations or to purchase new vehicles. However, instead, it is recommended that you use this cash lump sum in ways that will not only benefit your financial situation now, but that will continue providing financial benefit to you and your family for many years down the road as well.