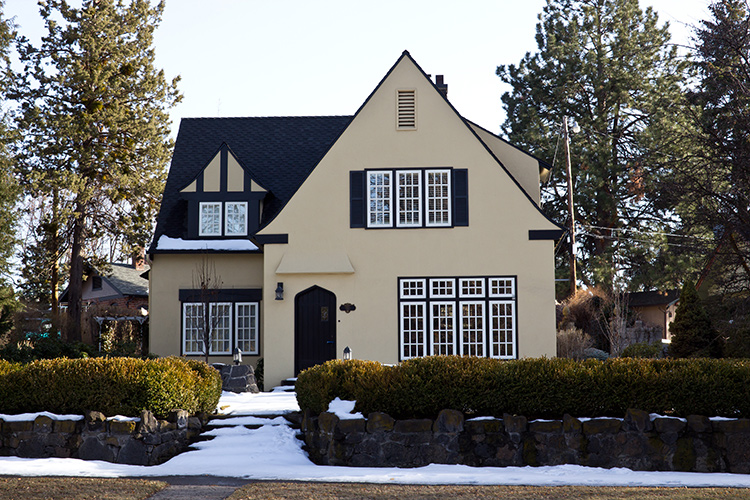 The great debate continues: should you buy a home or should you continue to rent? There are benefits to both sides of this argument, of course, but in almost every case, the benefits of homeownership clearly outweigh the benefits of renting. Here are five perfect examples.
#1 – It's Your House
Have you ever rented a home with drab carpet or poorly-painted walls? Most people certainly have. The only trouble is, when you rent, you don't get to replace that carpet or repaint the walls without the landlord's permission, and even then, it's not an investment that you'll get to enjoy for long. When you choose homeownership over renting, your home is yours from the moment you move in. You can change the things you don't like, and you'll be able to enjoy the benefits of doing so for many years to come.
#2 – You'll Get Big Tax Breaks
The biggest tax break you'll get, of course, is the ability to deduct your interest payments. However, there's more to it than that. For example, if you upgrade to a newer, more efficient HVAC system, you can get tax breaks for that, too. Weatherizing your home may also provide you with some deductions, and if you want to install solar panels, that's another great way to save some tax money.
#3 – Fixed Rate Mortgages Don't Inflate Like Rent
Landlords are notorious for raising rent costs. After all, the costs of living increase, and property owners have to keep up. Rather than waiting for the next big hike in rent, consider buying your own home. If you opt for a fixed mortgage, your monthly payment won't go up, even if everything else inflates. You can rest comfortably in the knowledge that your payment will be the same month after month, year after year.
#4 – You Can't Get Kicked Out
There are laws in place to protect renters, of course, but if your landlord decides to sell the home you live in, you might get an untimely eviction notice. It's unfortunate, but it does happen – and often. Homeownership is incredibly important, and this is especially true for older adults who need that added security. Once they own their homes, no one can ask them.
#5 – It's Cheaper
When you're paying rent to a landlord each month, you're giving him his income and paying for the maintenance of your property. While it's true that it's the landlord's responsibility to fix things and maintain things, the truth is that you're paying too much. A mortgage payment on a 30-year fixed loan is roughly 2/3 of the cost of renting a house of the same size and condition. You'll be responsible for your own upkeep and maintenance, but that money is going toward something – a secure financial future rather than your landlord's pocket.
Renting does have its benefits. Someone else is responsible for everything from upkeep to property taxes. Regardless of this, the benefits of homeownership are far greater. You'll stop putting money in your landlord's pockets and start investing in your own financial security.