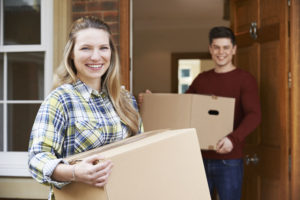 Purchasing your first home is an exciting – albeit anxiety ridden – experience. The most important thing you can do on your journey to becoming a first-time home owner is become well-informed about each step in the process, and reading this article is a great start. Today we discuss seven important financing tips you need to know.
1: Know Your Credit
Your credit score will be a crucial factor in determining whether you qualify for a mortgage. Check your credit score ahead of time and get a copy of your report. Scan for any errors. If your credit score is not up to par, consider taking half a year to give it a little boost prior to applying for a loan. You can obtain a secured credit card and make payments on any negative accounts.
2: Understand Cash Flow
Lenders are going to look at your financial accounts to determine a cash flow. This is how much money comes into your accounts each month versus how much is spent. If you have credit cards, these will also be looked at in addition to your checking and/or savings accounts. Investors want to see that you have a little wiggle room in your budget, not that all your money is spent by the end of each month.
3: Gather Your Documents Ahead of Time
You are going to need a lot of documents when applying for a mortgage. Getting these ahead of time will save a lot of hassle when there are deadlines to meet. Things to gather include:
Two years of W-2's and tax returns

Two months of paystubs (although some lenders require less)

Two months of banking statements

Two months credit card statements

Driver's license, social security card, and birth certificate to prove identity
4: Know for Yourself
When looking to purchase a home you should already have a solid idea of what you can afford, even before your home loan provider tells you what you are qualified for.
To do this figure out your household gross income. Your mortgage loan, including property taxes, homeowners insurance, and other fees, should be 28% of this or less. For example, if you make $2,600 a month and your spouse makes $1,600, you have a gross household income of $4,200 a month. Your threshold would be 28% of this, or $1,176.
5: Get Your Down Payment Together
While there are loans available to help boost your down payment, traditional methods are better when possible. This money can include your savings, a lump sum you receive, gifts from family or friends, crowdfunding sources, and much more. The larger your down payment, the better.
6: Look to Government Programs
Before applying for a traditional mortgage option, look into government programs like FHA loans or first-time homeowner programs to see if you qualify. These are often easier to qualify for, have lower fees, and may be more forgiving should you experience financial hardships in the future.
7: Be Patient
Once everything is together be patient. Look into all your options and research the current market. Do not jump on the first possibility, because there could be something better that is already available to you. If the market is high, wait a few weeks to see if loan rates go down.