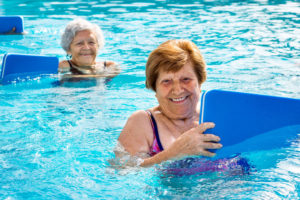 Once employment earnings cease, retirees tend to take a decently sized drop in their incomes. Social security benefits, for example, are but a small percentage of what retirees once made, while pensions are hardly heard of anymore.
The difference, however, is that retirees could potentially have hundreds of thousands of dollars stored away in their IRAs, 401(k)s, personal savings accounts, or other sources. Yet these same people sitting on substantial nest eggs are often shot down when they try to get a new mortgage or refinance their current ones. The reason? They just don't have a high enough monthly income.
Unfortunately, many loan officers just don't know how to work with people who are close to or already retired. There are options available for these people who appear to be poor based on income but are actually rich in assets.
Loan Options for Retirees
Pre-retirees (those within a few years of retirement) and retirees do have options when it comes to loans, if they've been smart with their money and saved a considerable nest egg. Typically, there are two options available.
The first option allows ongoing distributions that come from places like IRAs, 401(k)s, and pensions as acceptable monthly income for obtaining a mortgage. This is based upon the total yearly amount withdrawn from the accounts yearly, divided by twelve, to come up with a base monthly distribution amount. These funds must be enough to sufficiently qualify for the new loan or refinancing.
The second option is only available to those who haven't yet tapped into their retirement accounts. Loan officers can use the balances of these retirement accounts as imputed income, which means that the money is available (or will continue to be) to the borrower for the purpose of supplementing their monthly incomes for the basis of repaying their loans.
Tips for Retirees and Pre-Retirees Trying to Get Mortgages
It is possible for retirees and pre-retirees to get new mortgages or to refinance their current home loans. The biggest obstacle is that many lending institutions and individual loan officers don't know the programs available for these unique situations.
Keeping this in mind, here are some tips for getting loan approvals during retirement:
Do your own research ahead of time so you have some idea of the options available to you

Find a loan officer who has extensive knowledge in providing retirees with loans

Gather up documentation which proves how much money you have in your retirement accounts, so it can be used when qualifying for a loan

Remember that if a loan officer tells you they have no idea what programs you're talking about when referencing your options, then they aren't the right one for you
While it can be difficult for retirees and pre-retirees to get mortgage loan approvals, it isn't impossible. The key is to work with a lending intuition and loan officer who know about the programs available for your unique situation.