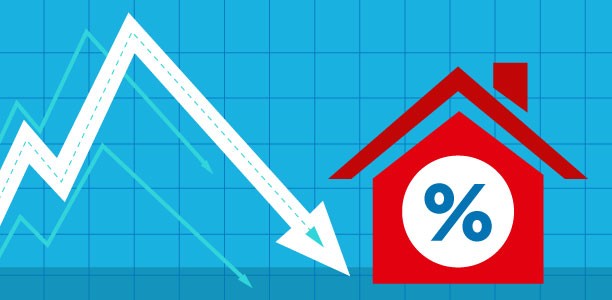 In March, the Federal Reserve Bank surprised everyone by not raising interest rates. In fact, the agency stated that it would likely not raise interest rates again in 2019. This announcement came quickly on the heels of their policy generated just six weeks ago. At that time, the agency indicated that they would take a patient stance about the market when it came to deciding about future hikes in the interest rate.
Sparking Home Buying Interest
While the most popular home buying season of the year — spring — is already underway, the announcement by the Federal Reserve Bank to hold off on any interest rate increases for the rest of the year will provide it with a much-needed boost. Even though interest rates in 2018 continued to be low compared to other years, the fact that they kept increasing made some people reconsider whether buying a home was in their best financial interest. That misgiving is now no longer an issue which should prompt a renewed flurry of mortgages throughout 2019 and starting with the spring.
Already, a 30-year mortgage with fixed interest rates had been on the downswing since November 2018. At that time, Treasury yields prompted a dip from 4.94 percent just before Thanksgiving to 4.31 percent in early March 2019. The Federal Reserve Bank's decision to not raise interest rates at all this year means that mortgage rates likely have a bit further to drop.
Lowest Mortgage Rates in A Year
According to Mortgage News Daily, the Federal Reserve Bank's decision to hold steady on raising interest rates and to avoid raising them at all in 2019 resulted in a 52-week low of 4.34 percent. That was the rate of the average 30-year mortgage that offered a fixed rate.
Many experts, including Lawrence Yun, the National Association of Realtors' chief economist, attributed the lull in home buying in 2018 to climbing interest rates. In fact, the effect was so startling in the housing market that year-over-year figures from December 2017 and December 2018 show a difference of more than 500,000 homes sold. In December 2017, 5.56 million homes were sold across the country. Just one year later, 4.99 million homes were sold. That figure was the lowest level noted in three years.
Also in December 2018, home sales fell much more than expected. Compared to the previous month, 6.4 fewer homes were sold in December. That was following a survey of economists completed by Reuters that projected a modest dip of only one percent that month.
Despite some bumps experienced in 2018, the economy is in good shape for the rest of 2019. Thanks to the patience of the Federal Reserve Bank, this year looks like it will be the best one in recent times for those interested in purchasing a home. Whether you're a first-time home buyer who is looking to get out of the wasteful renting cycle or you want to upgrade, this spring is a great time to celebrate with a new home.