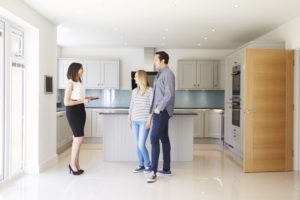 Although most would assume that people picked their mortgage companies based on who had the lowest interest rates, this isn't actually the case. In fact, it's the determining factor with the least amount of pull in the final decision, according to recent surveys by the MortgageSAT Borrower Satisfaction Program.
While a lot of money could be saved by lower interest rates, other things were foremost in the minds of those consumers surveyed. Here we'll look at what those things were.
The Power of Referrals
Referrals from trusted sources ranked among the highest determining factors in how people picked their mortgage company. In fact, over half (or 53 percent to be exact) chose their lender based on a referral from their realtor or home builder.
Nineteen percent stated that having an existing relationship with a lender was most important to them, while an additional seventeen percent stated they chose based on referrals from friends or family members.
Only two percent picked their mortgage company based on positive online reviews – which may show that this is one niche where online reviews weigh considerably less than in other industries.
Another fact which can be gleaned from this information is that mortgage lenders need to get in well with real estate brokers, agents, and companies. Why?
This information presents an ongoing trend in which over half of all mortgage companies are essentially chosen by the real estate agent. A company can advertise all they want, but if they aren't the preferred company for at least a few agents they aren't going to do any considerable business.
Built Relationships vs Building Them
The second most common way a people chose their mortgage companies was through an existing lender relationship. At nineteen percent of those surveyed, this number was considerably less than number one. It still holds a high enough percentage, however, to be relevant.
An existing relationship might be due to a few different things. It could be due to a previous mortgage, heading to a personal credit union, or even having a personal relationship with a specific loan officer. Whatever the reason, however, having a relationship already in place is easier than building one.
This is largely due to easier access. People already have these contacts so it's easy to reach out to them with their needs. Another crucial factor is knowing what you are going to get. With prior experiences you are taking a lot of the guesswork out of an already overwhelming situation.
Refinancing Shifts the Values
While the above is true for initial mortgage applications, vastly different things fuel the way consumers choose their mortgage company for loan refinancing.
An incredible 56 percent of people base it off an existing relationship, with 15% receiving a referral from a friend or family member. Seven percent chose based on a referral from a relator or builder, while six percent went with the company who offered the best rate.
The first choice is obvious. If someone is looking to refinance, they are already working with a mortgage company. It is simply easier to just go back to them when you want to refinance.
Referrals, however, still played a decent-sized part in choosing. Those who chose based on referrals of any source amounted to almost 30 percent.