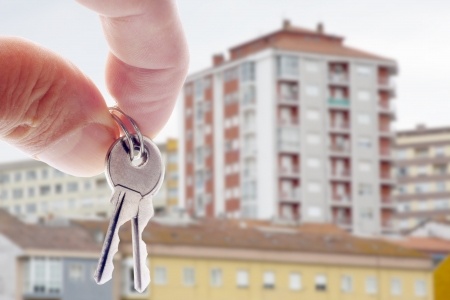 Finding the absolute best mortgage lender out there is certainly challenging. After all, you need to find someone who is willing to work for you, not the seller or the bank providing your mortgage. You're making a decision that will affect you for the next 15 to 30 years of your life, so it is vital to make the right one. Here are some tips that will help you find a mortgage professional that keeps your best interests in mind.
Remember that Mortgage Brokers and Lenders Are Salespeople
Before you even start to find a broker or lender to work with you, remember that in the end, they are all salespeople. It is their goal to sell you a home so that they can make money off of that sale; like real estate agents, if they don't sell homes, they can't pay the bills. As such, keep this in the back of your mind whenever you're speaking to a mortgage professional. Ask yourself whether this person or company is truly trying to help you get the best deal, or if they're just trying to line their pockets. It'll help you make better decisions along the way.
Don't Be Fooled by "Discounts" and "Introductory Offers"
Oftentimes, a mortgage professional will make you think that he or she is on your side by offering you a discount or introductory rate that is incredibly appealing. However, it isn't these up-front discounts or low introductory rates that are going to make a huge difference. Rather, it is the interest rate you'll pay over the course of 15, 20, or even 30 years. Don't let someone talk you into going with a particular lender just because they have an appealing up-front offer. This only proves that they're trying to lock you into rates by tempting you at the start.
Don't Put Up with Pushy Behaviors
If a broker or lender truly has your best interests in mind, he or she will not come across as "pushy". Rather, this individual or company will allow you to take the time you need to compare rates between companies. If you feel that your particular lender or broker is pushing you into a decision, take a big step backward. Ask yourself whether this individual is really working for you. Chances are good that if someone is pushing you to make a decision that will affect the next 15, 20, or even 30 years of your life, that person or company isn't really on your side at all.
Ask for Referrals
Finally, ask your homeowner friends and family about the brokers they used or the lenders they chose. What's more, ask them about their experiences with that particular lender from the day they started the application process until today. If your friends say that their lender has been beside them through thick and thin, all the while providing excellent customer service, then that is a lender or broker you should consider.
Finding the right mortgage professional can take some time, but it's worth it to do your research and make sure that you make the right choice. Finding the right professional can save you tens of thousands of dollars in interest as well as a lot of headaches.