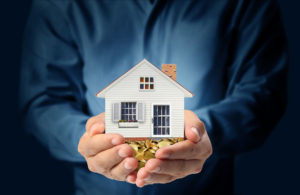 The demand for homes has soared in recent years, while the supply of those homes has hit a record low. This real estate inventory issue causes several distinct issues. Among those, the biggest issue is that too many homes are being sent into bidding wars. This sends home prices skyrocketing, and many young families simply can't afford to purchase a home at these new rates.
It's a tough market to begin with. To even think about seeing or bidding on a home, a buyer must obtain mortgage preapproval, and have a mortgage commitment already in place. People are often stretching themselves – and their budgets – thin, just to give their families a place to live.
Also contributing to the emboldened home buying market, so willing to stretch themselves as thin as the banks will allow, is the promise of a better future. The stock market is rising, and the economy is finally improving after a lengthy battle with fiscal crisis.  
People looking to get a mortgage also have more options than a few years ago when it comes to lower down payment options. For example, Fannie Mae reintroduced a new loan which requires borrows to place only a 3% down payment. This option had been available prior to the recession but had been discontinued during.  
Loans are also becoming more readily available to those with lower credit ratings, which is causing an overall increase in debt to income ratios in mortgage approvals. Prior, debt to income ratios had to be a minimum of 45% – although many required higher than that. Now, however, some lenders are accepting as low as the mid to high 30 percent range.
Rising Interest Rates
Unfortunately, it isn't only the average home price which is on the rise in Philadelphia. Interest rates are also rising, continuing a trend which has stayed steadily climbing over the last few years. With a lot of uncertainty as to how high those rates may go in the future, many are rushing in to purchase homes now, so they can lock in the current rates, which, although high, are not as high as experts are saying it might go before any downward fall is seen.
What This Means
Overall, what these trends mean is that there is definitely a real estate inventory issue in Philadelphia. What is available is expensive, and most often way above what the homes would normally go for due to bidding wars.
Although loans are available at a much lower down payment, they come with the steep price of high interest rates. Potential homeowners are stretching themselves thin just to stay within the city, in the hopes the economy will continue moving in a positive direction. Many have simply decided to move outside the city limits to own a home at an affordable rate – but even homes outside Philadelphia itself are not as affordable as they were just a few short years ago.