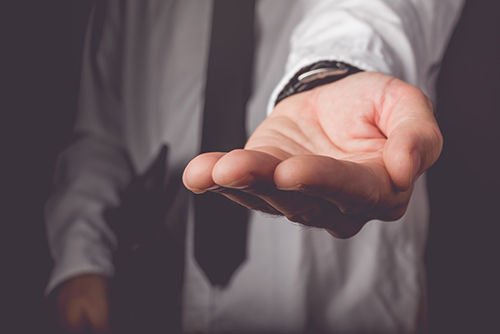 Applying for a mortgage comes with a considerable amount of paperwork. Reading the fine print is crucial. One attribute associated with a mortgage is the charges banks levy in various forms. Key among these is the application fee. You should not have to pay it though and here is why.
Not Ubiquitous
As it is, a mortgage is the most expensive personal finance project most people will face in their life time. Therefore, the last thing you need is to incur an unnecessary expense. Some lenders define the application fee as a charge for the property appraisal and the credit report. However, this is not always the case. Many banks charge the fee as a separate cost for soliciting, processing and negotiating the mortgage.
Decline to pay an application fee if it isn't applied to the appraisal and credit report. There are many lenders who do not charge an application fee. As opposed to committing to a bank that is counting on application fees as one of its revenue streams, borrow from an institution that does not charge an application fee.
Usually Non-Refundable
Some major banks insist that the application fee is a means of identifying serious loan applicants. However, what happens if you change your mind about the lender you want to get the loan from? Paying the application fee effectively locks you in and prevents you from shopping around. To make matters worse, if the loan is denied, the application fee is often not refundable. It would be better to have the lender add the fee to the overall mortgage balance so you do not have to pay it upfront.
Why Pay In Advance?
If you hire a contractor for a roof repair job, you are unlikely to pay them in advance. In the same way, you should not have to pay an application fee if there is no guarantee that you will close the transaction with a given institution. As long as you have a decent credit score, processing your application should not demand so much time and effort as to require an application fee.
No Pressure
There's always pressure to approach and commit to a bank that seems to offer a more favorable interest rate than everyone else. You will be tempted to get in before the rates change for the worse. Banks know this and will therefore bundle as many fees as they can when they know they have the momentum. However, patience is key. If you look hard enough, there is a chance that you will come across a lender with just as good a rate but who doesn't charge an application fee separate from appraisal and credit report fees.
All lenders are driven by a profit objective. Since their goal is to maximize profit as much as possible, they will exploit any loophole they can find to extract more money from the borrower. Be a knowledgeable consumer and scrutinize any application fees so you do not have to pay for the unnecessary.