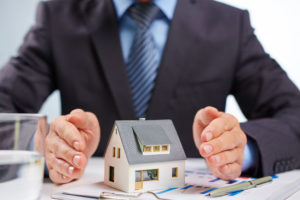 After a steep decline for the great part of the past month, things started looking up for the mortgage industry. More borrowers returned to refinance or purchase homes, causing rates to rise once again.
The total application volume for mortgages over this past week rose by just over four percent. While this is great news for mortgage lenders, rates are still fifteen percent lower than they were at this same time last year.
Why is It Increasing?
The rise in loans may be thanks to more stability in the current mortgage market. This follows wide swings (both upwards and downwards) at the start of last month.
Interest Rates
While the marketing overall is more stable, the average interest rate on a thirty-year fixed-rate loan remains at just under five percent. The average points used on these same loans, however, decreased from .43 to .42. This number includes the origination fee on loans with down payments of at least twenty percent.  
The rate on jumbo loans decreased slightly, which is one reasons experts believe there was such an increase in the number of refinancers. With lower rates, those who hold higher-dollar loans could gain significantly.
In fact, the rate in these loans being refinanced rose six percent from last week. Despite this, they still remain over thirty percent lower than they were last year. It is important to note that interest rates at this time last year were considerably lower, however.  
Refinancing
Overall refinancing requests and applications increased just from 37.6 to 38.7 this past week. For adjustable-rate mortgages (also known as "ARM" loans), applications to refinance increased an incredible 6.5 percent.  
New Purchases
Mortgage applications tend towards being less rate-sensitive from one week to the next than refinancing applications. This week new application rates rose three percent and are just over one percent higher than they were this time last year.
Impacting this is the fact that potential homebuyers are still facing significant obstacles. Foremost among these are a continuing shortage in homes for sale on the current market. Another issue standing in the way of a more significant rise in mortgage applications are the rising costs of home ownership. As real estate continues to be in high demand, prices continue to sky rocket.
One area that saw an improvement was the jumbo loan market. With the loan ratings dropping those home buyers seeking higher-dollar loans were persuaded to make the leap into ownership.
Mortgage Rates
Mortgage rates have stayed consistent for the eighth business day in a row. During this time, the underlying bond markets have seen a small amount of improvement – although apparently not enough to make any changes in ratings. Why is this?
Experts agree that lenders are waiting for a larger breakout that has yet to materialize. If and when it does, potential homebuyers should finally see a drop in overall mortgage lender ratings.