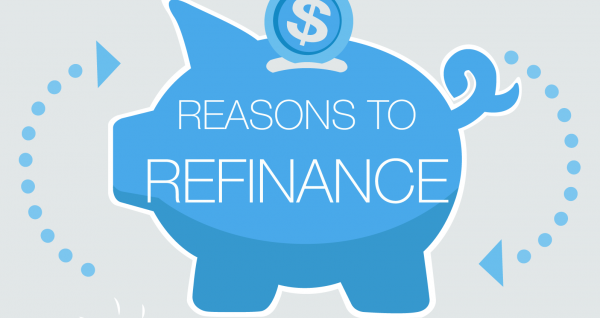 By now, nearly everyone has heard about the Federal Reserve Bank's surprise move to keep interest rates steady at their last meeting. In fact, the Feds even went so far as to indicate that they likely wouldn't raise interest rates again in 2019. This is good news for those who were in the market to purchase a home but who were concerned about the effects of the incremental interest rate hikes would have on their bottom line.
What About Refinancing?
What might not be as clear is whether the Feds' "patient approach" to the possibility of future interest rate increases means that it's a good time for current holders of a mortgage to refinance. While keeping in mind that it's possible that interest rates might start to fall — which would make refinancing even more attractive — there are other considerations you should think about as well.
Closing Costs
While refinancing a home is often easier than making the initial purchase, there are still costs to keep in mind. It's important to realize that all those costs you had when you first bought your home — title insurance, appraisal fees, closing costs, title insurance, taxes and more — will need to be paid again for the new loan.
This is why many experts suggest considering refinancing only if means a reduction in your current interest rate of at least 0.75 or more. The lower your interest rate, the higher your closing costs typically are and vice versa.
Private Mortgage Insurance
If you've been in your home for a significant amount of time, it's likely that you've built up some equity in it. This can often make refinancing easier and help you save money in the long run.
When home values decline, however, the amount your house is appraised for can dip as well. This, in turn, can affect the amount of home equity you have built up in it and can mean that you'll be unable to use that to satisfy the 20 percent down payment that's needed for the new mortgage.
To circumvent this, lenders will often require that you either come up with a larger down payment or that you carry private mortgage insurance (PMI). Purchasing PMI will increase your monthly payment. In fact, some people might find that this additional cost offsets the drop in interest rates so that their actual savings is limited.
That being said, for most homeowners, being able to remove PMI during refinancing is so cost-effective that it's worth doing so. In general, if you have 20 percent or more equity in your home, you won't need to pay PMI. Exceptions to this are if a lender considers you to be high risk or if you have an FHA mortgage loan. If your current lender won't remove the PMI requirement and you have at least 20 percent home equity, refinancing should definitely be part of your plan.
If you're a homeowner who has built up significant equity in your home and the interest rates are at least three-quarters of a percent lower than what you currently pay, it makes sense to explore refinancing. Though the process can take time to research, the payoff could be greater savings and more money for other pursuits.