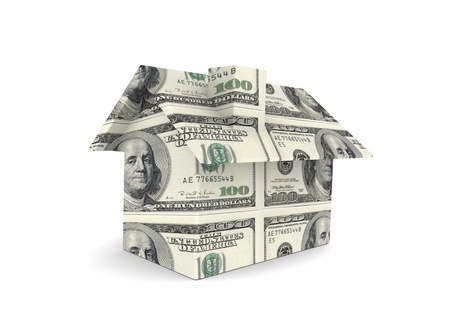 The option to take out a mortgage for a home with absolutely no money down – no down payment and no closing costs – may seem too good to be true. However, there are plenty of lenders out there who appeal to first-time homeowners with this sort of offer. Here are some reasons why 100% financing might not be the best idea.
The Interest Rates Are High
When you take out a mortgage, it might be tempting to consider an offer that lets you get started with no money down. However, keep in mind that as soon as you sign your mortgage agreement, you've agreed to pay a certain amount of interest over the course of 15 to 30 years. That introductory offer might look fantastic, but the interest rates you will pay over the course of your mortgage are extraordinarily high. It's better to save at least some of your down payment, if possible. This shows financial responsibility and may help you get a lower interest rate.
The Default Rates Are High, Too
Many borrowers will fall behind on their mortgage payments at some point, whether due to a temporary layoff or some other unforeseen expense. Lenders charge what is known as a "default rate", which is a higher interest rate on the amount that is overdue. These rates typically hover at somewhere between 7% and 8%, but borrowers who obtain 100% financing will sometimes pay between 10% and 15%, or even more in some cases. Some lenders even have rules that force you to continue paying increased interest rates if you default for a certain amount or a certain number of times.
You'll Have Two Mortgages at Once
Lenders who offer 100% financing often use the "piggyback" method, which essentially consists of giving you two separate mortgage loans. The first is for the typical 80% of the home's value, and it will have an interest rate of between 3% and 5% if you have good credit. The second loan is the "piggyback" loan for the other 20%, and it will have a higher interest rate than your initial home loan. Essentially, you'll be paying a premium to borrow your down payment from the bank.
You Might Need Private Mortgage Insurance
One of the reasons why mortgage lenders prefer to lend to those who manage to save a 20% down payment has to do with those borrowers' ability to demonstrate financial responsibility. Some borrowers go so far as to require individuals who do not yet have at least 20% equity in their home (the amount of the down payment) to purchase PMI, or Private Mortgage Insurance. It makes your monthly payments far more expensive and adds thousands to the cost of your mortgage over the years.  
Although 100% financing for a home seems like an incredible offer, especially for someone who is having difficulty saving money from week to week, it often creates more problems than it solves. If you can afford a down payment, or if you can wait until you've managed to save the down payment, you should always do so.