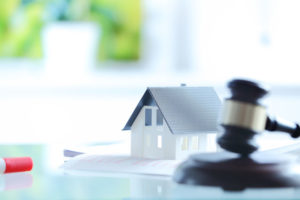 The Consumer Financial Protection Bureau recent released a report of the previous year's mortgages. What it showed was that minorities held very few of the overall mortgages, and those who did manage to get loans almost exclusively got them through non-conventional loans.
Non-conventional loans are those who are insured by the federal government, like FHA, Farm Service Agency, Rural Housing Service, or VA. If it were not for these alternative mortgage options, minorities would make up little to none of the total loans given in the previous year.
The big reason? These loan programs have low down payment options, which cater to lower income families. Credit scores can also be slightly to moderately lower, and since they are backed by the federal government, a few smudges on a person's credit report does not necessarily disqualify them.
Minority populations were shown to have very low approval percentages for the normal homes purchased – meaning those buildings which house less than four families and are owner-occupied. Black families received only 6.4 percent of these loans, while Hispanic families received 8.8 percent. Asian families received 5.8 percent of these loans, while the non-Hispanic white population received the rest.
It isn't that these populations didn't try to obtain a traditional mortgage, but the denial rates for those hoping to be granted one were extraordinarily high. Black families were denied 19.3 percent of the time, while families belonging to other minority groups were denied 14.9 percent of the time they applied. The only minority group which saw approval rates like Non-Hispanic whites were Asians.
Lending associations, however, state the large lean towards non-minorities being approved fall into several key aspects of the lending approval process. They state that minorities tend to have the following issues which stop them from getting approved for traditional mortgages:
Credit history issues

Debt to Income ratio

Loan to value ratio

Credit score problems
Many industry experts – and everyday people alike – aim to blame these financial differences on a combination of personal behavior and a lacking discipline. A study of history, however, shows that this is most likely an ongoing discrimination. The less their ancestors had, the less modern people seem to currently hold.
The differences seen historically need to be addressed so that mortgage approval rates among minorities begin to rise. Those who already have a head start in life are among the only ones benefiting from the way loan approvals are currently set up, and even programs meant to assist lower income families rarely help as much as they state.
While many are crying out for these programs to be changed, there has not yet been much done. In fact, it appears harder than ever for minorities or lower income families to be approved for a home. This, while many homes sit vacant after the economic crisis which could be purchased and fixed up by families desperate to own a home for their families. We can only hope that the winds of change are soon coming, and that the pleas of these individuals are not falling on deaf ears.