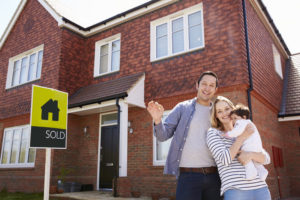 Now could be a good time for some mortgage holders to refinance their loans. Unfortunately, that opportunity might soon slip away.
In fact, borrowers taking out new loans right now are still paying more than they would at this time last year. BUT if you can save even one percent on your mortgage rate it would be worth refinancing. Why? Rates are only going to keep going up.
How Much Can You Really Save?
New home buyers will definitely want to jump on a mortgage before the rates rise anymore, but what about those looking to refinance? How much can you actually save by refinancing right now?
Let's say, for example, that you have a fixed rate mortgage at 30-years that charges 6 percent. If you refinance now, you could save just about $100 each month for every $100K that you borrow. That means if you have a $300K home mortgage you could be saving almost $300 every month by refinancing.
What Options Are Available for Refinancing?
There are several different options available when you're seeking to refinance your existing mortgage. Each has its pros and cons, so borrowers should look at all their options to determine which is the best for them. Below we look at the most common refinancing options available in brief.
Conventional Loans: Refinancing with a conventional loan is easier the higher your current equity – or amount you've already put into your home through your current mortgage. Minimum requirements include 20 percent equity in your home and a good credit score. The average credit score of those who successfully refinanced their homes was 728. Borrowers also had an average of 36% home equity.
FHA Loans: While these are the easiest loans to get, they also require mortgage insurance. With an FHA loan you need little to no home equity and can have any kind of credit score. This is because these loans are backed by the government to help first time and low-income home purchasers. The average individual who managed to refinance with an FHA loan had a credit score of 652 and had invested 22 percent equity into their homes.
VA Loan: This type of loan is only available to veterans, current military, and their families. It's the best mortgage you can get, of course, but you must be a veteran or active duty military in the armed forces, reserve units, or National Guard to qualify. This type of loan does not require any type of equity, credit score, or mortgage insurance. It is also backed by the Department of Veterans Affairs.
Should You Refinance?
The best way to find out if you are one of the millions of homeowners who should refinance before rates rise is to look at your options. Speak with a mortgage professional about what each option available to you would put your payments at. If you can save even one percent then it would be well worth refinancing.