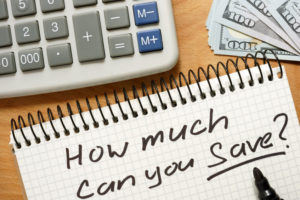 While a constantly fluctuating economy is rarely beneficial, it does every great once in a while offer a time where it is good to refinance your current mortgage. You might have heard of someone else refinancing and getting a great deal, but keep in mind that each person has a different situation. Sometimes what worked great for one person is not such a great idea for another. So how do you know when it is an appropriate time to refinance? Check out our useful tips below.
Pull out your mortgage and look over them with a fine-tooth comb. Check the interest rate, special terms, and any other pertinent information – such as if it is adjustable or fixed rate, and if adjustable, when does it transfer to a fixed rate term.
Research current interest rates and compare with your terms. If it is not at least one percent better than what yours is, you do not want to refinance. If it is one or more percent, then now may be an appropriate time to think over refinancing.
If the rates are not currently good enough to refinance, make sure you are checking back every week or two. This will help you keep up with current trends so you now the right time to jump.
Ask yourself how long you plan on living in your current home. Is it for many more years? A single year? Forever or simply until retirement? With refinancing you will need to repay certain fees like closing costs, so if you do not plan to stay in your home for many years to come it would not be a worthwhile investment.
Ask yourself if you currently need money for a big purchase. This could include renovations or repairs around the home, or to purchase a new vehicle. If this is the case for you, a home equity loan – also known as a cash out loan – could be an excellent choice for you. The money from your new loan comes from the equity you have already built into your home, and you only must pay interest on the money you spend.
Do you feel willing to continue making mortgage payments past your original end date? A mortgage refinancing could have you making mortgage payments longer than what your original loan had you anticipating.
Alternatively, you could end up paying off your mortgage sooner. If the market is right, then you could refinance your 30-year mortgage into a 15 year one.
Before refinancing make sure you pull a credit report. Depending upon how long you have had your loan your credit score may be quite different now. This could go either way. If your credit is lower your refinance rate may be higher than the original loan. If your credit is significantly better, then you could make out well.
Compare all the distinct types of loans available when refinancing. Is it better to do fixed rate or adjustable?  Can you get a VA, FHA, or Conventional?