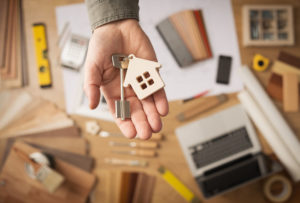 Fannie Mae is a government-sponsored program that assists users who may not otherwise qualify for home mortgages to secure a family home for themselves. Lately there has been a buzz about the enterprise potentially getting rid of appraisers as part of their applications. Many wonder if this is true. The answer is not as straightforward as many would like, being both a yes and a no.
The government-sponsored program has been testing whether appraisers are able to effectively decide a home's worth without an in-person visit. The idea is this will cut both time and costs from the mortgage process – this would benefit both the program itself, and mortgage applicants.
Instead of a traditional process, appraisers are being asked to accumulate data from the local home market and combine it with specific details about the property to create what is being called a "hybrid appraisal."
A hybrid appraisal comes with the distinct advantages of being quicker for mortgage lenders and more affordable for borrowers. This holds particularly true in rural areas and booming real estate districts where there may be a shortage on appraisers. Without having to travel to each specific property, an appraiser can complete more homes in a shorter period.
This could prove to be a game changer if a formula can be worked out that is accurate. The problem which has arisen, however, is that many industry experts question the accuracy and data integrity presented through these hybrids.
While less time and money are obvious advantages of the process, there are distinct disadvantages as well. For example, the original inspection person who did their report (which is what estimates would be based off) is not the same as the one who will decide the home's worth. The actual appraiser will not know what the inspector saw, and as such, he may not be able to offer an accurate estimate of what a home is worth. If the inspector missed something, an appraiser is often a second set of eyes which could catch it.
A spokesperson for TD Bank stated they would almost definitely follow the trend if hybrid appraisals became government approved. He mentioned, however, that they would not use this method on special properties – include jumbos, or those applying for government loans associated with higher risk.
This is not the only alternative appraisal method which has been tested. In fact, there have been several attempts to find a more effective, stream-lined method. Some have proved more viable than others, but none have yet to withstand the test of time or regulations.
Certain states have laws in place which would make alternative appraisal methods difficult to enact. West Virginia is one of those states, with a law which does not allow brokers to do inspections which are based upon valuation reports or price opinions within the state.
A final issue standing in the way of alternative appraisal methods is the fact that not all homes are unifacially manufactured. With numerous variations in how homes are created, it could prove difficult to properly appraisal them all based on a few pricing guidelines.