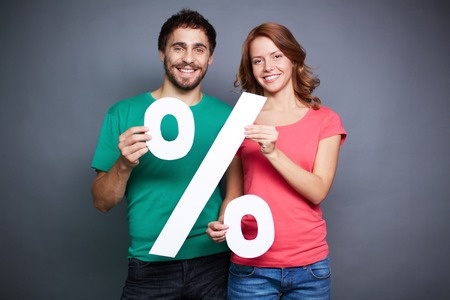 When it comes to applying for and obtaining a mortgage, many people aren't aware that there is a difference between obtaining mortgage pre-approval and being pre-qualified to purchase a home. However, there are a few differences between these two aspects, which will be discussed below.
A Closer Look at Pre-Qualification
If, like most people, you are going to finance the purchase of your home by means of a mortgage, you will need to obtain pre-qualification beforehand. This consists of a simple check that will help determine what you will be able to afford based on your current income, debt levels, assets, employment history and perceived credit score. Although obtaining pre-approval is normally a quick process, it doesn't always carry much weight in the eyes of agents or sellers because it is merely a means of supplying an estimate of how much you will likely qualify for if you make an offer and apply for a mortgage.
What is Pre-Approval?
Unlike a pre-qualification document, a pre-approval is a written and conditional commitment from a bank or other lending institution which states that you have already been pre-approved for a specified amount of mortgage financing. A pre-approval will only be granted after you have filled out a loan application and supplied documents to verify your income such as pay stubs, tax returns, bank statements and a recent credit report.
This documentation shows that you are serious about purchasing a home, which will boost your chances of getting the home you want substantially. It will also show realtors exactly how much house you can afford to purchase. After receiving pre-approval from a lending institution, it's important to remember that this document will usually be valid for between 60 and 90 days. However, if anything happens during that time that affects your credit score, this document may no longer be valid.
Is Pre-Approval Mandatory?
While obtaining mortgage pre-approval is technically not mandatory, it will give you the edge over potential buyers who have not bothered to take this step before shopping for a home. With there being such a shortage of good quality properties on the market these days, it makes perfect sense to give yourself as much advantage as possible. Having this on hand will also be advantageous in that many sellers will no longer consider accepting offers from anyone who hasn't bothered to make the effort to obtain pre-approval. When obtaining pre-approval, it's important to keep in mind that you are in no way obligated to use the lending institution or bank that provides this document.
If you are serious about buying the home of your dreams, you will want to ensure that all of your documentation is in order before even approaching a bank or lending institution. Having everything on hand will not only make the pre-qualification or pre-approval application process easier for you; it will ensure that you are able to obtain the home of your dreams. Contact us today if you would like to find out more about the mortgage application process.