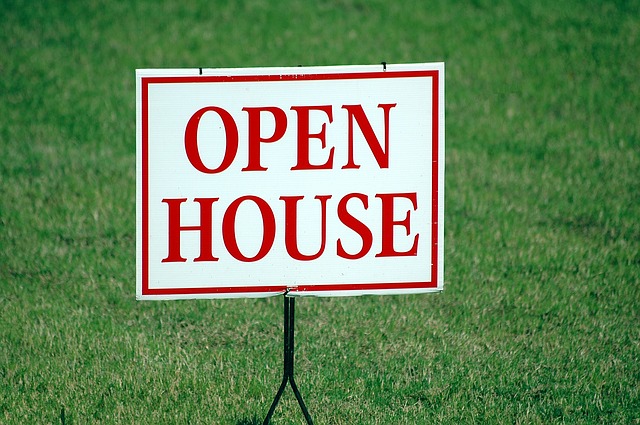 Attending open houses is a fun, casual way to find your dream home. The downside is that the laid-back atmosphere often prevents people from looking too deeply at a home. During any open house, it is important to remember why you are there, and make it a point to examine these parts of the home first.
Neighborhood and Neighbors
Your examination should begin long before reaching your destination. On the way there, check out the neighborhood, particularly other houses on the same block to see how well they are maintained. Pay attention to the type of activity that seems to be taking place. Notice how much traffic there is and whether or not the streets are well maintained. If you are uncomfortable with what you see, you may as well turn around and go home because chances are you will not enjoy living there anyway.
Exterior
Once you arrive, take a walk around the outside of the home and look for problems such as:
Broken, missing, or damaged shingles

Clogged gutters or downspouts, which can indicate a lack of maintenance

Peeling paint

Cracks in the foundation
Floor Plan and Layout
Upon entering the home, you'll want to check the floor plan and layout. Is there good flow from room to room, or is moving about difficult? Are the window and door openings situated in a manner that limits your furniture arrangement? Finally, you'll want to know if the floor plan fits your lifestyle. For example, you may desire an open floor plan if you regularly entertain, or prefer bedrooms all on one floor if you have very small children.
Smell
Many hosts and hostesses go overboard with scented candles and room fresheners. If you notice a lot of added scent, your first thought should be to question what is being covered up. Some areas to look at include:
Underneath sinks to check for leaks or mold

Ceilings, looking for water marks

Underneath area rugs placed on hardwood floors to see if there are pet urine stains

Condensation around windows, which can indicate improper ventilation that might lead to mold
Signs of Deferred Maintenance
Some things will give you an idea as to how well the home has been maintained, and should therefore be inspected as well. As such, you should check for the condition of:
HVAC air filters

Light switches and outlet covers

Caulking around windows and baseboards

Fireplaces
Miscellaneous
Some other things to check during your open house include:
Closets, to ensure they contain adequate storage space

Windows, checking for lopsided frames that might indicate foundation problems

Ceiling fans to make sure they do not wobble when blades are turning

The condition of paint or other wall coverings
The bottom line is that you should approach any open house much like you would a private walk-through with only a Realtor®. We're not saying you can't enjoy yourself, rather that having a good time should come second only to making sure you do not overlook any important details in the process.